SAN FRANCISCO PUBLIC DEFENDERS
2020-2021
STRATEGY
CREATIVE
DESIGN
DIGITAL
SOCIAL
We worked with Even/Odd on Defender, an art+media project about the work of the San Francisco Public Defenders Office.
We led art direction, design direction, creative and branding for the overall project and for the website experience, collateral and various assets. Creating and contributing towards many brand communications, from social media and digital assets, merchandise and content creation.
We designed the aesthetic to feel like a classic european journal with a more bold and modern brutalistic take, while incorporating elements of the street culture of SF and old world symbols of justice and antiquity.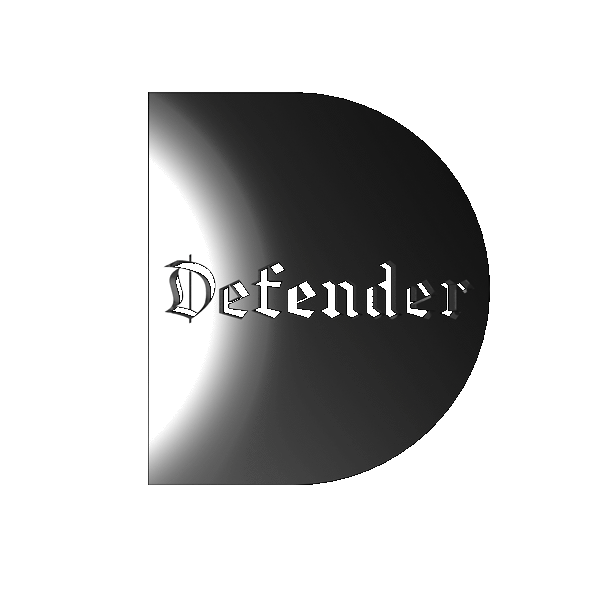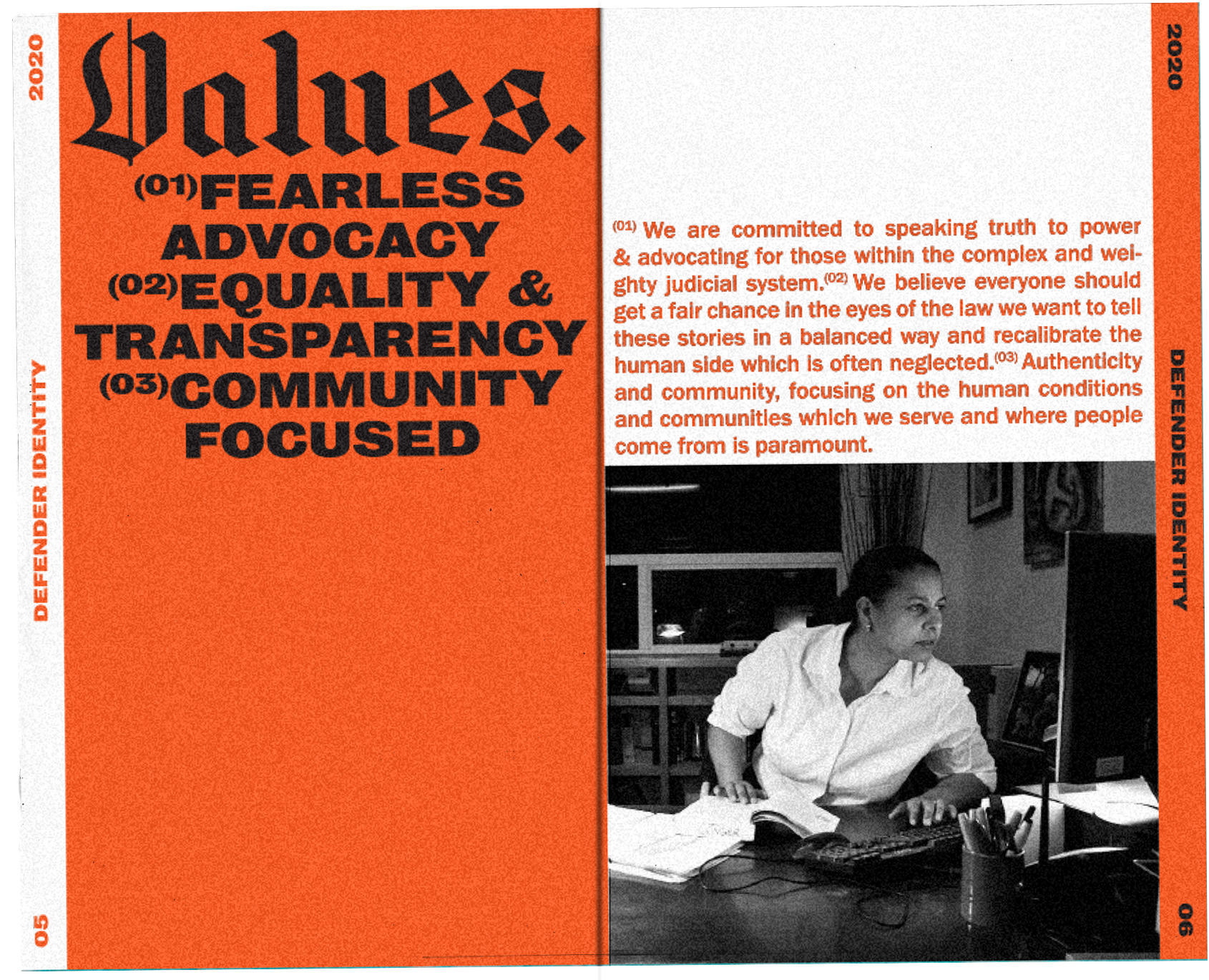 See the
full site here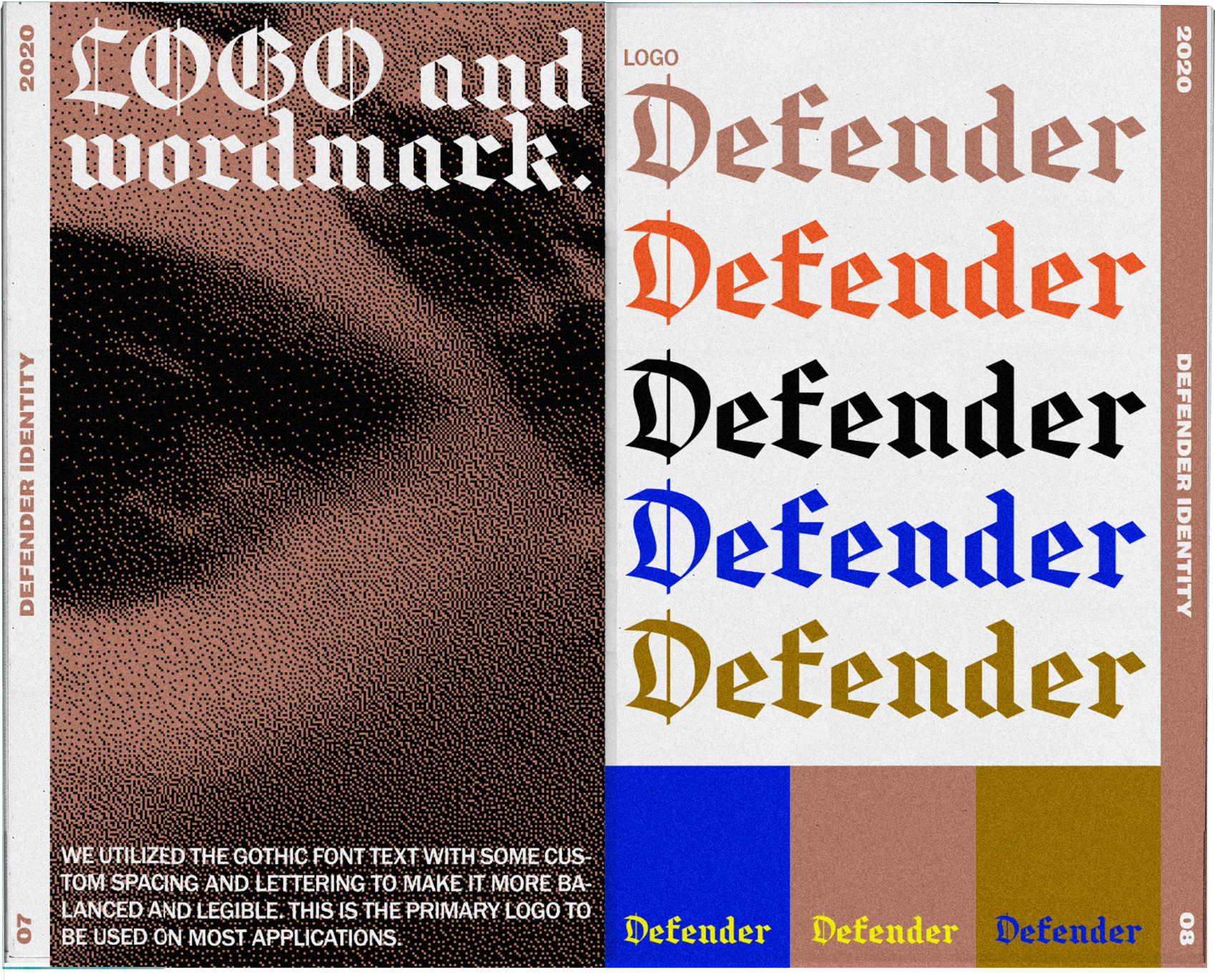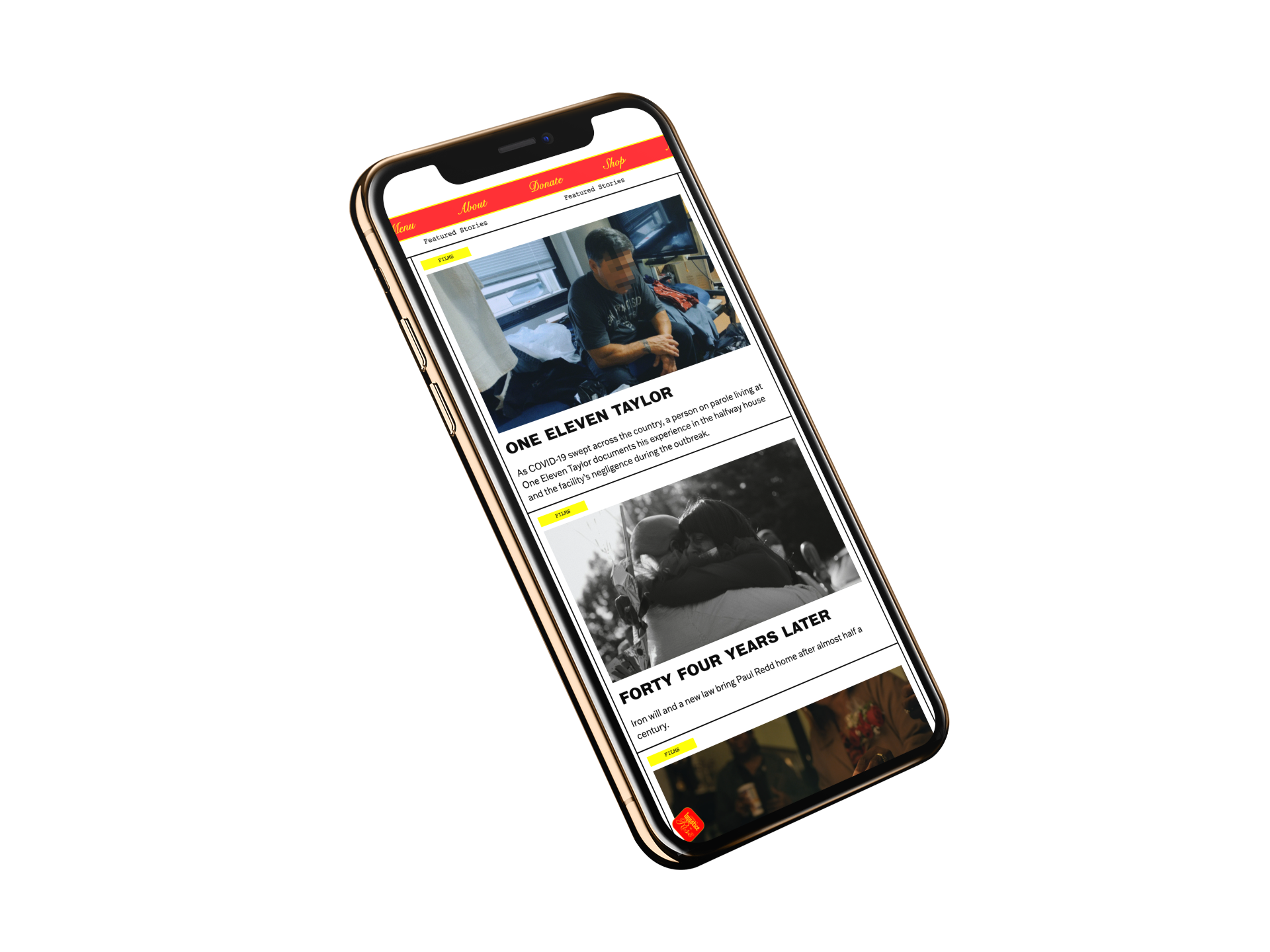 CREATIVE

Mo Gorjestani
Ali Godil

EXECUTIVE
PRODUCTION

Mo Gorjestani
Malcolm Pullinger
Taylor Feltner

DESIGN

Ali Godil
Enric Perez
Blake P. (motion)

PRODUCERS

Genevieve Diaz
Ashley Rodholm
Omid Fatemi

DEVELOPMENT

Beamer Wilkins