ROVENTE PIZZERIA
2018-2019
STRATEGY
CREATIVE
CONTENT
SOCIAL


We were approached by a Portland-based pizza chain, Rovente Pizzeria, to rebrand and relaunch their creative story & identity as apart of their 20 year anniversary.

We lead all creative, design and storytelling for the brand and came up with the idea of "One Slice For All." That pizza is the great unifier. Regardless of your race, economic status, or beliefs we can all get together around a slice of pie. Rovente wanted to be that safe space to provide those meals.

We sold the concept with great success and then translated the idea to the brand design communications, print signage, work apparel, social media content and digital content.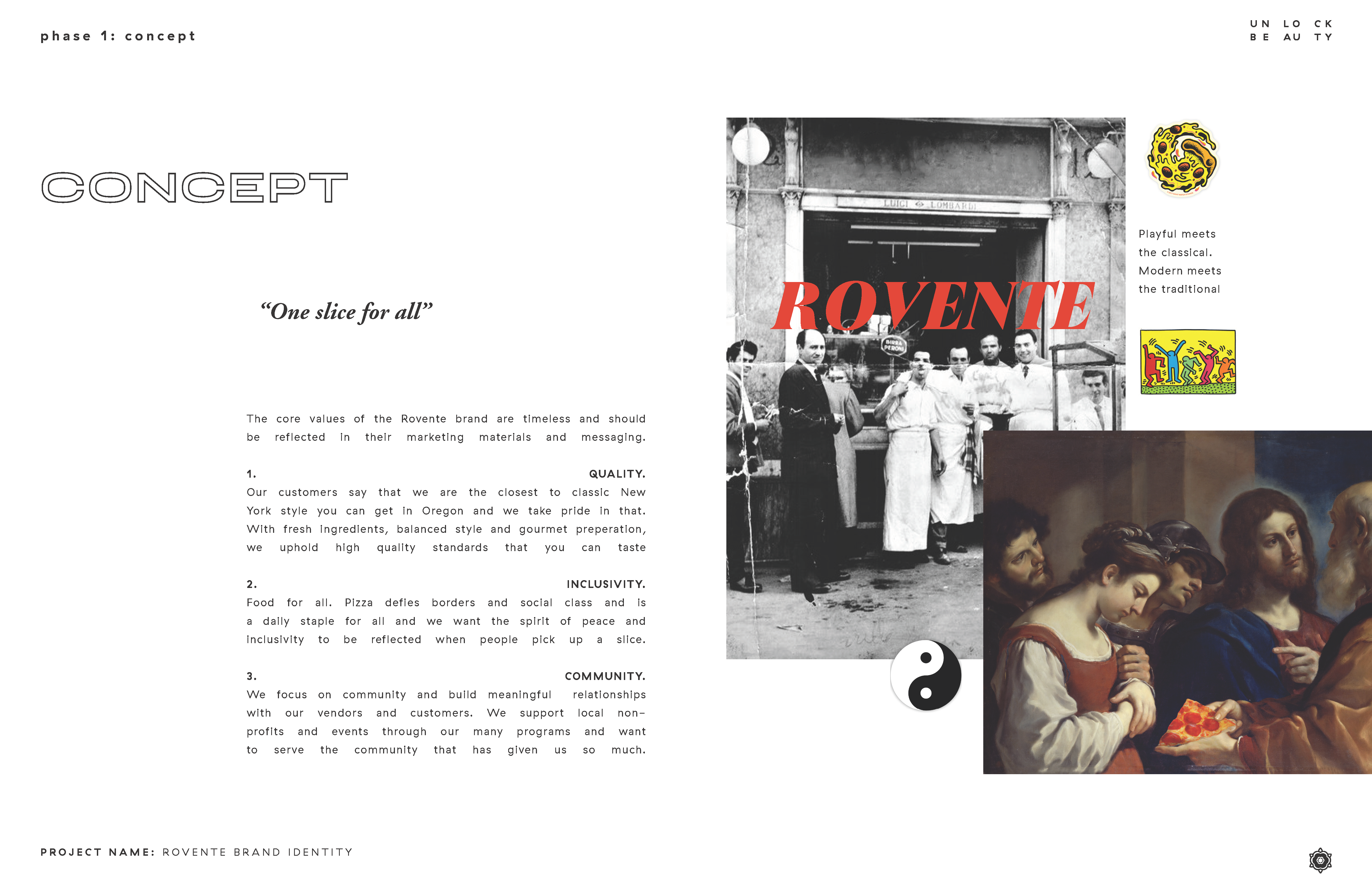 BRANDING &
STRATEGY
Worked with client and internal team to brainstorm the deliverable and create a project plan for a launch event and to create,

produce and then share the final creative assets with client.
CREATIVE
We came up with creative ideas and worked with our team to bring them to life in the design studio and on location around Portland.
PRODUCTION
Our photographers and creative director worked on a multi-day shoot around town and in the studio. To gather the look and feel for the brand as well as any props.
CREATIVE

Ali Godil
DESIGN

Ali Godil
Courtney K.
PRODUCTION

Nick Carnera
Ali Godil