FOUNDATIONS FOR A BETTER OREGON
2020-2021
STRATEGY
CREATIVE
DESIGN
CONTENT
DIGITAL

We worked with the Foundations for a Better Oregon, a critical Oregon based non-profit advocating for childrens education, on a completely new brand identity design, web design, custom development and brand campaign.

FBO's brand identity is crafted with strong shapes, natural curves, and organic colors which emanate all that gives us hope: the power of shared vision and collaboration, the energy of Oregon's communities and ecosystems, and the wonder of every child's imagination.

We started out with deep listening and research. Meeting with key stakeholders, partners and the core team. The main findings that kept arising were, strength in advocacy, deep empathy for Oregon communities, and building space for children to flourish, all with a sense of optimism and joy. These themes were the bedrock of our creative direction. We then translated the ideas into a clear and concise visual design language which we applied throughout all phases of the project and on all creative executions. From the design of the brand identity, digital design and development, and finally to key pieces of collateral, merchandise and stationary.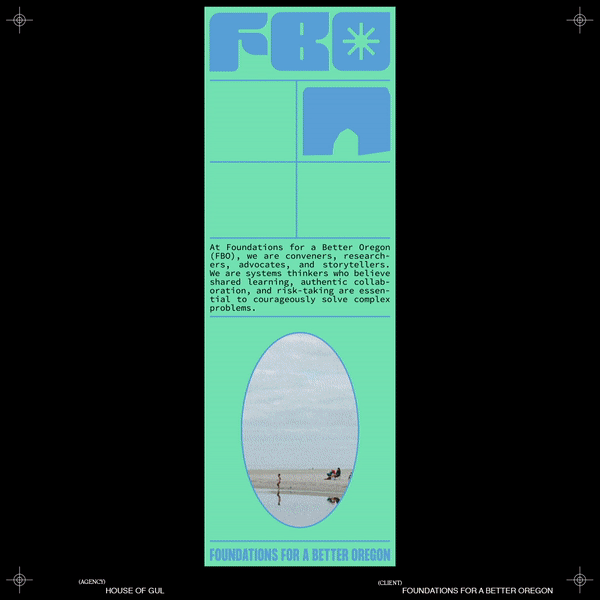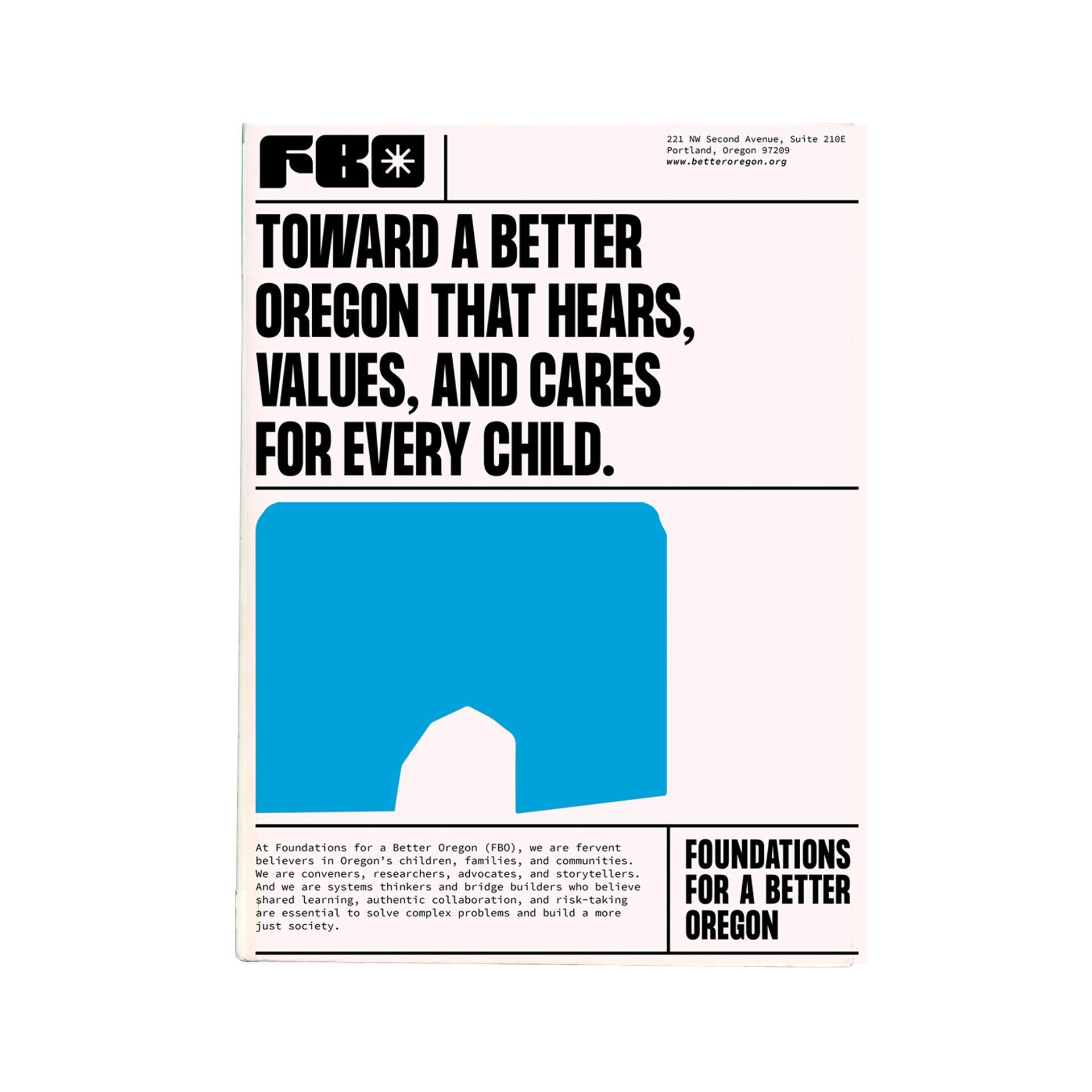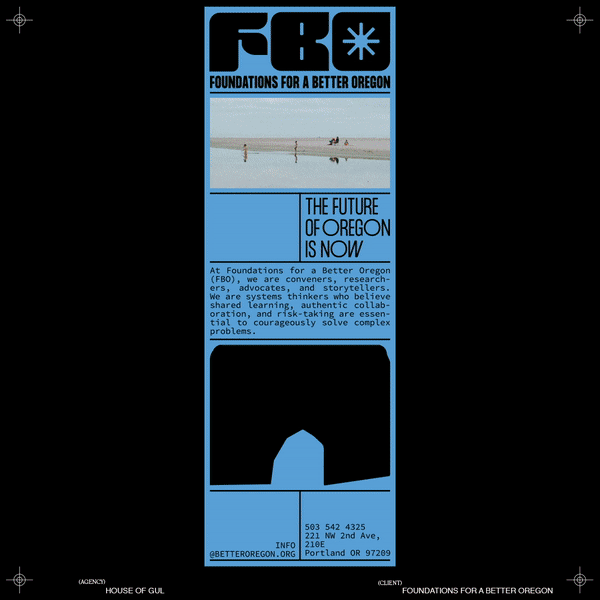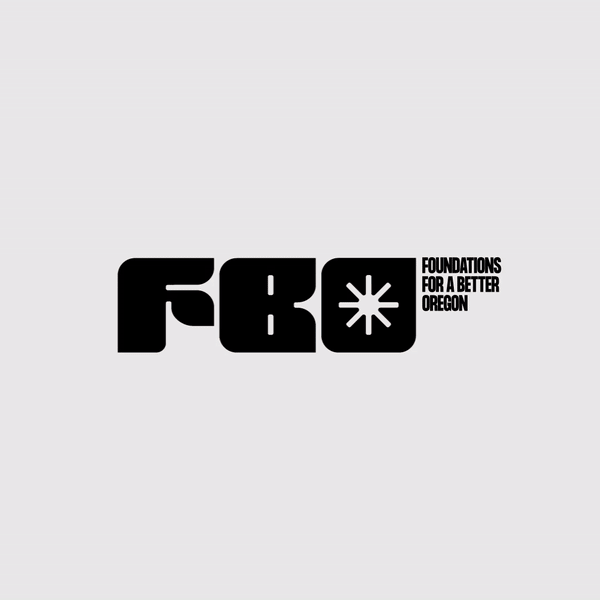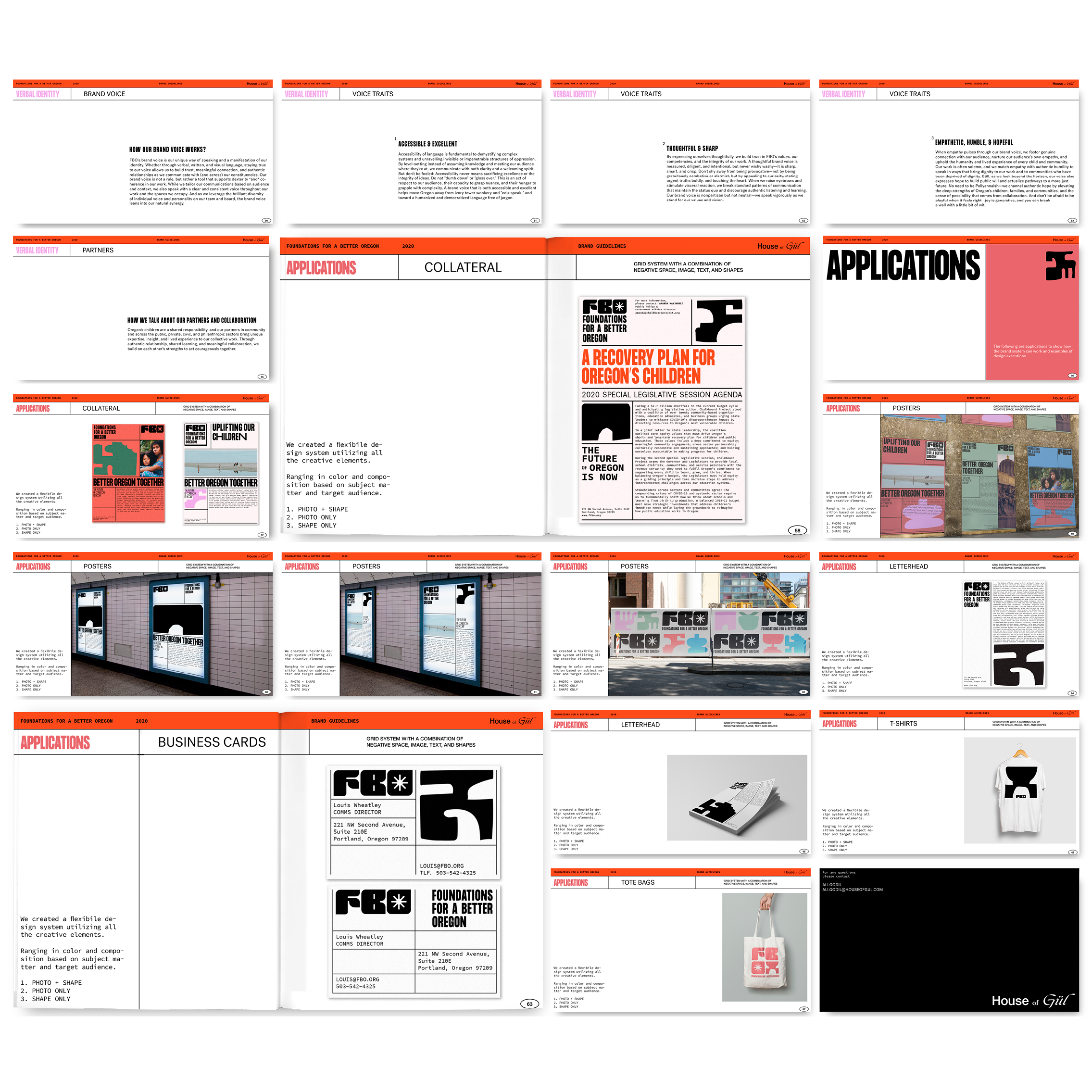 Sitemap design, digital ux/ui design and custom web development using Statamic platform.
Mobile wireframes
Desktop wireframes
COMMS DIRECTOR

Louis Wheatley

CREATIVE DIRECTOR

Ali Godil
DESIGN TEAM

Ali Godil
Enric Perez
Shanna Shu
DIGITAL LEAD

Adnan K.