COUNCIL ON AMERICAN ISLAMIC RELATIONS
2018-2019
STRATEGY
CREATIVE
DESIGN
CAMPAIGN



We were approached by the largest Muslim civil rights organization in the world, CAIR, to help their audience know their human rights better. A unique challenge, we came up with the idea of a folder with multiple print sections, color coded and with seperate icons to seperate the different environments where your rights change. Whether at school, work or with law enforcment. We then added a tear off section that will allow users to rip off summaries and keep in their wallet whenever they're in a tough situation.

The product was launched at a large Islamic conference and became a success, with many chapters and constituents talking about the effectiveness and receptivity of these print designs.
We then translated and worked with different resources to create the same document in multiple different languages. From Somali, Arabic, Urdu, Farsi, Bosnian and Bengali the documents were able to be distributed amongst key immigrant communities and serve the most in need.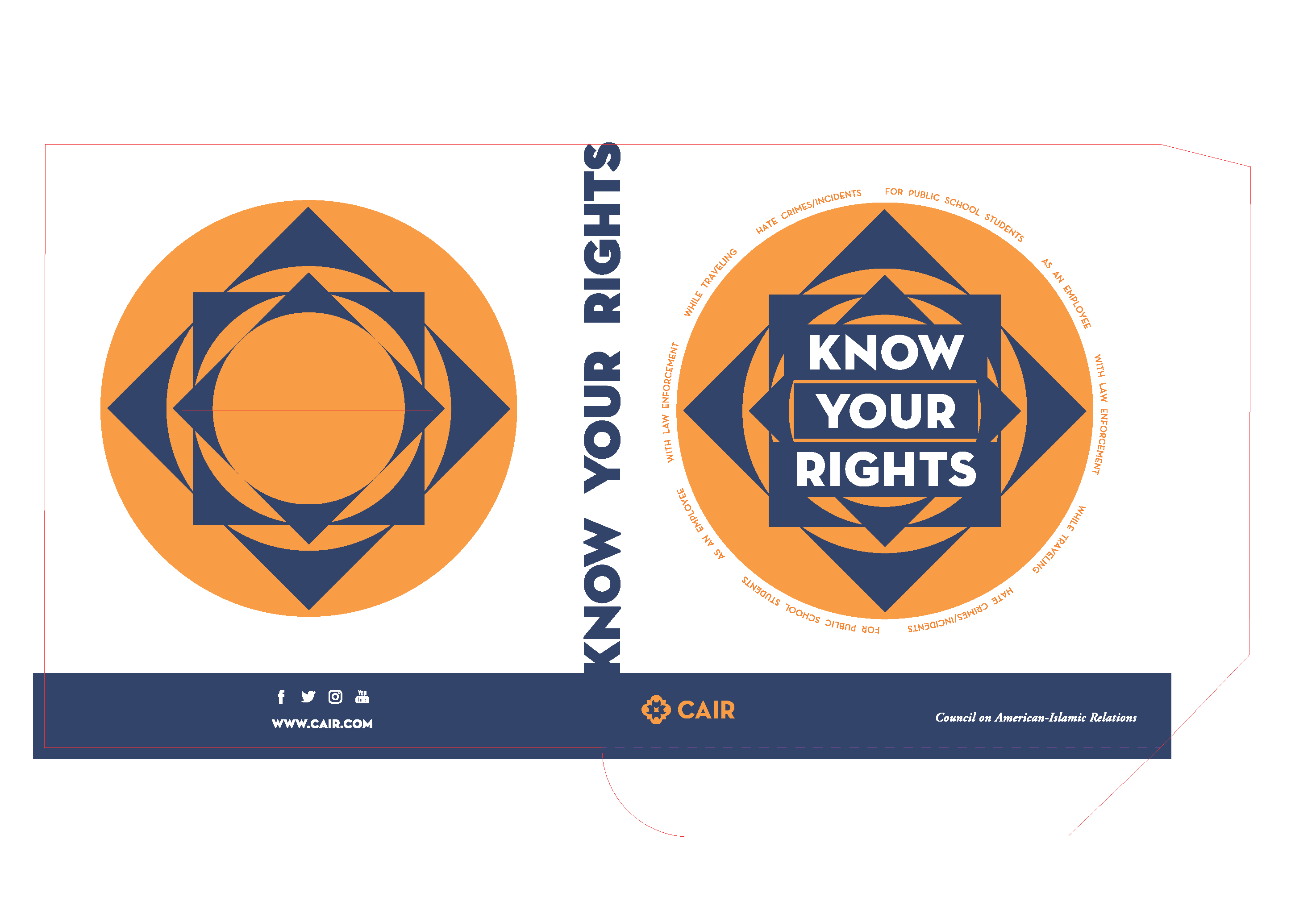 DESIGN

Ali Godil
Courtney K.
Sawyer J.
CREATIVE

Ali Godil