CITY OF PORTLAND
2020-2021
STRATEGY
CREATIVE
DESIGN
CONTENT

We worked with the City of Portland, Bureau of Planning and Sustainability (BPS), on an affordable housing video campaign.
We started by establishing the visual language and identity of the piece. So exploring the type of assets, style, look and feel that will compliment the video interviews. We then storyboarded 2 different videos and interviewed 8 different community leaders, developers, consultants, and city officials to put together the final animated piece.

The designs, creative direction and videos were meant to bring awareness to the housing crisis in Portland and give community organizations practical solutions to help solve the problem and build affordable housing. We concepted the unique direction for the video, the visual identity and the animation techniques to put together something educational and entertaining. Researching historical assets from the City archive and the Oregon Historical Society we wanted to look back at the injustices that have happened as a way to find healing and reconciliation while looking to the future for solutions.
We then also worked on designs and creative direction with a local community organization, the Muslim Community Cetner of Portland, that was awarded a grant from the City of Portland BPS, to help do a feasibility study on their property to build affordable housing. The housing project was called Medina Gardens.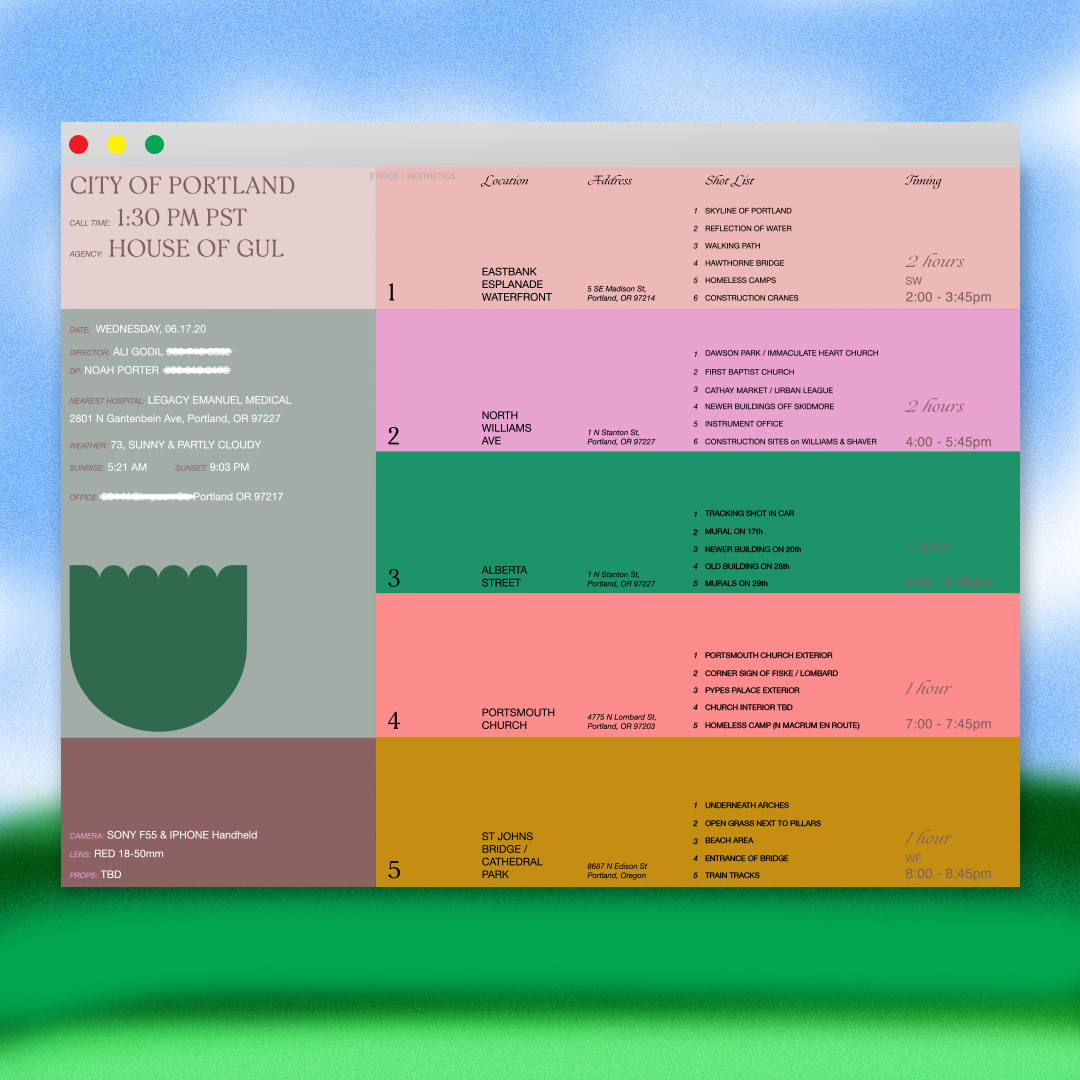 PROJECT MANAGER

Nan Stark

COMMS MANAGER

Eden Dabbs
DIRECTOR

Ali Godil
DP | EDITOR

Noah Porter